MySensorsNode (MSN) All-In-One-PCB for easy node building
Hi
I made a universal device for mysensors to building easy different nodes. The PCB fits in a small case (Strapubox 6090), so simple sensors can build with minimal effort.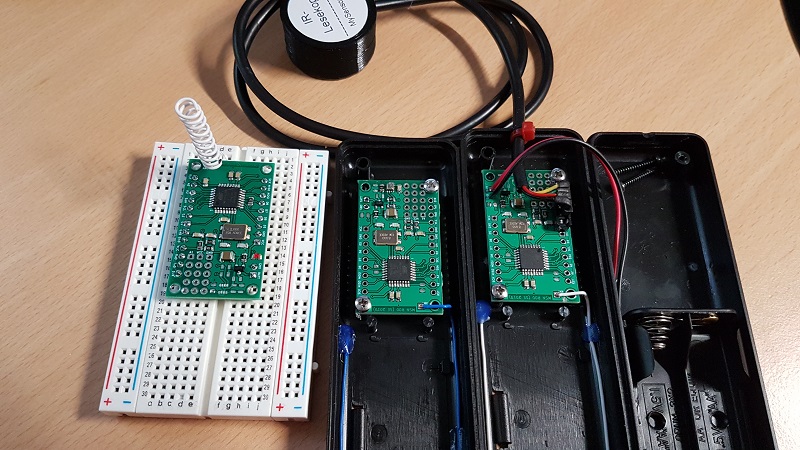 The minimal assembly consists of a Mega328P microcontroller (as seen on many Arduinos), a RFM69CW rf module with 868 or 433 MHz and some little stuff for reverse protection and battery monitoring.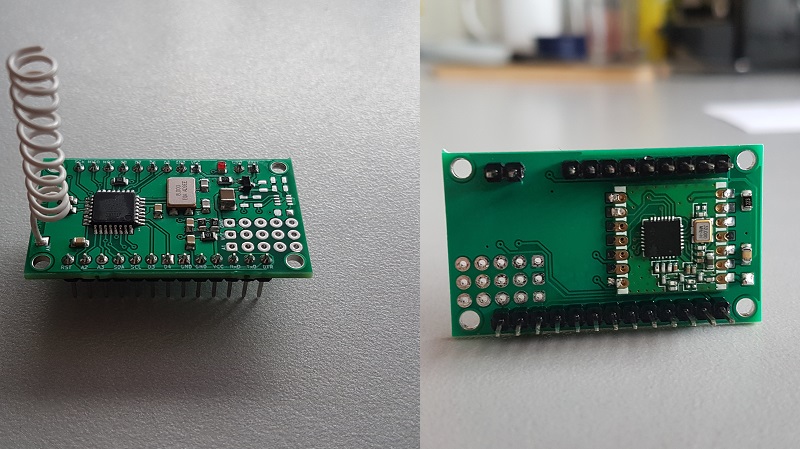 With different assembly options, this PCB can be used for:
Temperature, humidity and pressure measurements (With BME280 assembled)
Temp-Sensor above with additional light level (with extra BH1750 on the proto field)
Cheap temperature measurement (With DS18B20 assembled on the small proto field)
IR-reader for digital Power meter (with external IR Head connected to the UART)
Prototyping on Breadboards with soldered pin header
The PCB features also
ISP pins are connected to the pin header for easy flashing the bootloader
Arduino pro mini compatible pin header for connecting a cheap USB-UART-board without wires
Optional LED (for example for active transmission)
Mounting holes for fitting in the "Strapubox 6090" case
A snap off proto board, which fit under or on top of the MSN PCB.
Hardware and software can be found on my github repository. Github/se-O-matic/msn/
MSN as temperature sensors (BME280), complete assembly (without batteries):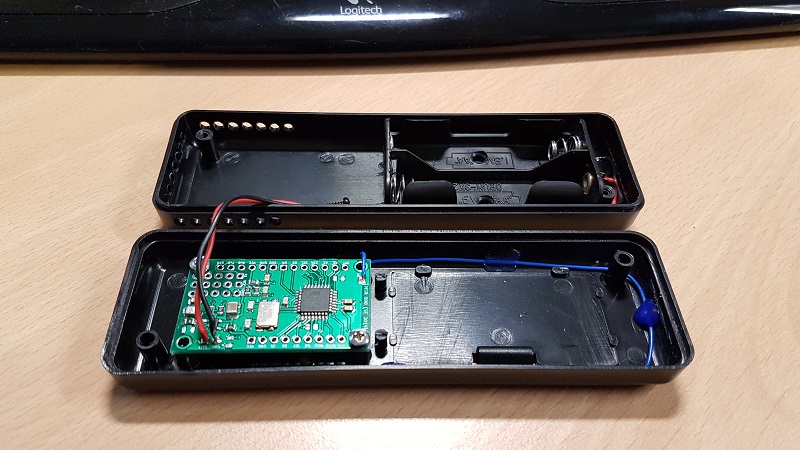 MSN as power-meter reader with ir-head: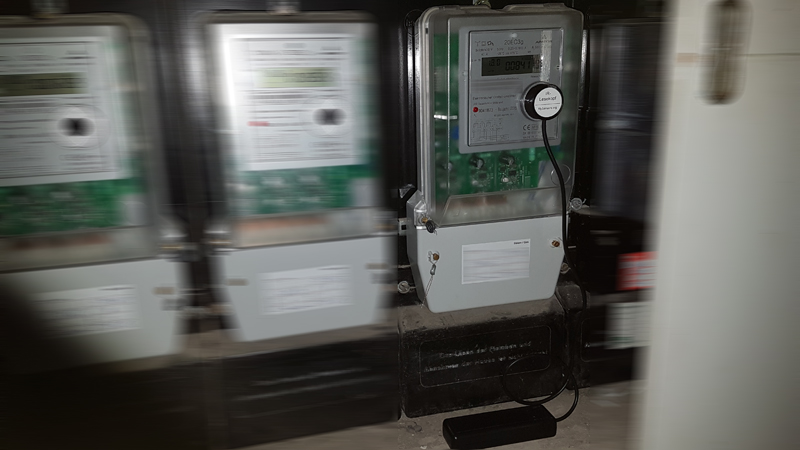 Greets!
posted in My Project