RE: FOTA wont work, Controller error NACK
Your right, it was a power supply issue. I made few changes.
first step, change back from uno to nano.
second step, move from nano shield to breadboard
third step, add a powersupply breadboard shield
fourth step, add 0.1uF & 100uF cap between gnd and 3.3v
after this, all red flashes are gone (PA LEVEL High). all "NACK" messages have disappeared and never come back until now.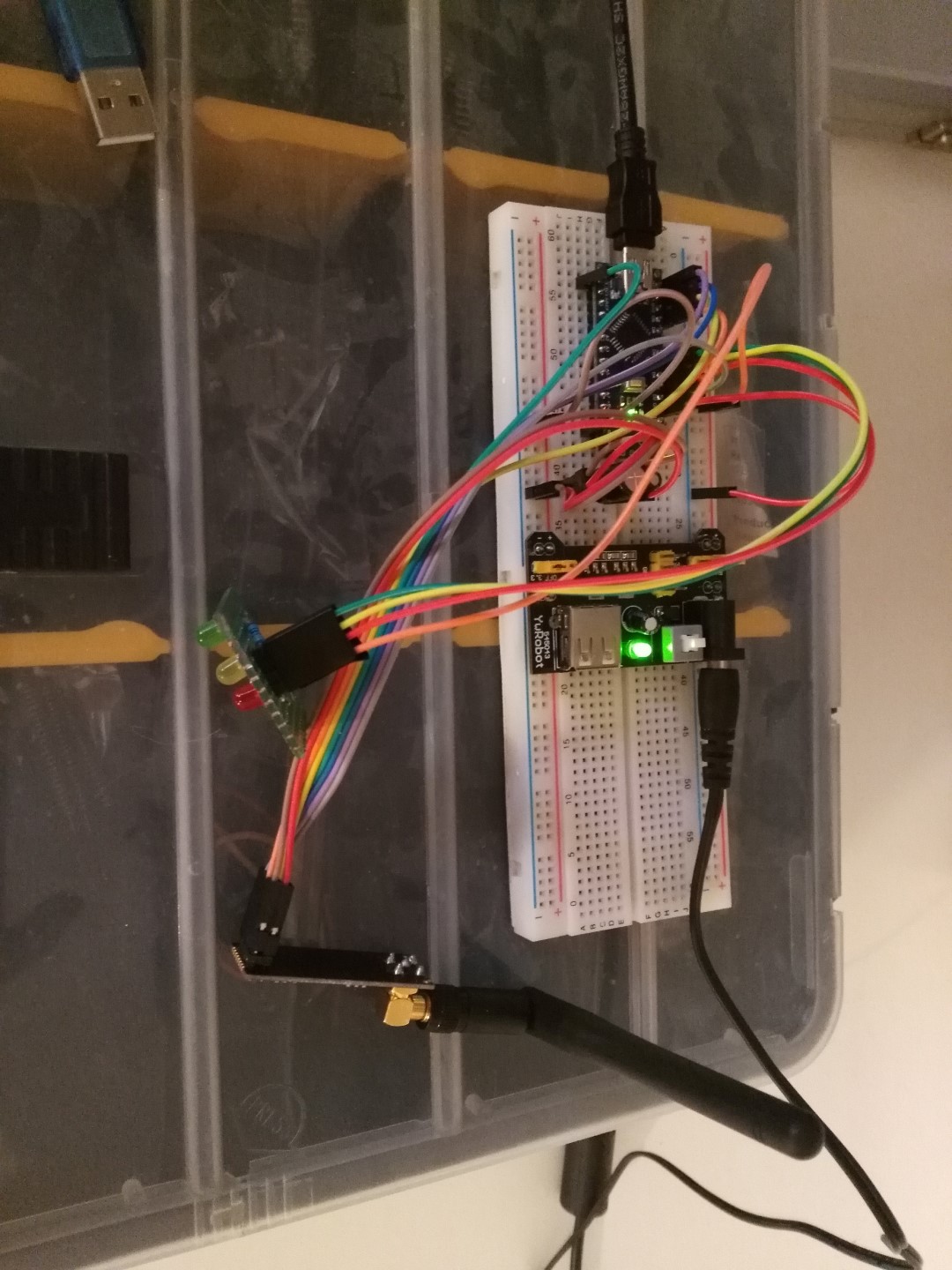 edit: ok, too happy ... wrong wired leds, connected to 3-5 instead of 4-6. red flashes are still alive and my arrest because of the disappeared nack messages? a filter in mycontroller ...
i also tried both radios @low with 3 meters distance. same result.
posted in Troubleshooting